The Advanced Imaging Society was formed in 2009 by our industries creative stakeholders including The Walt Disney Studios Motion Pictures, DreamWorks Animation (DWA), Sony, Paramount, IMAX, Dolby, Panasonic, MasterImage and others to advance the creative arts and sciences of stereoscopic 3D.
As new cutting edge technologies including high dynamic range (HDR), virtual reality (VR), high frame rate (HFR), and 4K come to the forefront, the Society has been charged with "informing the content pipeline" of professionals on these emerging innovations.
With chapters in the U.S., China, Japan, Canada, the E.U. and the U.K., the organization serves thousands of professional participants in over 20 countries active in improving the arts and technologies of advanced imaging. The organization hosts professional education seminars and awards throughout the world.
Mission
EDUCATE, CONNECT, RECOGNIZE
To be the world's foremost advocate of unparalleled visual experiences through innovation in technology and in the creative arts.
The society will serve as the definitive resource for educating the entertainment community, connecting its professionals and recognizing excellence in the art and science of advanced imaging.
Educate through peer to peer learning, seminars, screening, and professional workshops.
Connect creative and technology professionals across industries to share best practices and key learnings.
Recognize impact and innovation in creative and technological achievement by a body of their peers.
For additional information see our Frequently Asked Questions.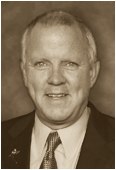 Jim Chabin
PresidentAt the request of Hollywood studio stakeholders in 2009, Jim was asked to form the Society to advance the arts and sciences of 3D and other advanced imaging technologies.Jim has served as President of The Academy of Television Arts and Sciences (Prime Time Emmys), President of Promax/BDA (The Worldwide Organization of Television Marketing Professionals), Head of Promotions for E! Entertainment Television, Head of West Coast Marketing for the CBS Television Stations, as a sales executive for KCBS-TV in Los Angeles and as President / General Manager of radio stations KISS AM-FM in the San Francisco Bay Area of California.
He has served as Vice President of the California Broadcasters Association, as a member of The Prism Awards Board of Directors, as an advisor to the Environmental Media Association, and has lectured at the UCLA and USC Schools of Broadcasting and Film. Chabin has also served as a Corporate Advisor to TIVO during its public offering and to .TV during its development and introduction as an internet domain.
He currently serves on the Board of Directors at the Geffen Playhouse in Los Angeles.In his capacities, over the last seven years, Chabin has logged over one million air miles to host, market, or executive produce more than 100 events in Hollywood, New York, Dubai, Singapore, Sydney, Buenos Aires, Vienna, Athens, Mumbai, London, Moscow and Berlin. In 2005, Chabin led efforts which resulted in being approved by the Chinese government to hold the first Marketing Conference ever for Chinese Television Professionals in (Chengdu), China.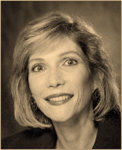 Karen Tobin
Senior Vice PresidentKaren Tobin is a versatile executive with 20 years of national and local TV, radio, Internet and consumer sales and marketing experience who brings industry leadership to the International 3D Society.Tobin was most recently Director of Marketing, Promotions and New Business Development for CBS Radio's K-EARTH 101 where she oversaw the stations branding, advertising, new business development, third party promotions, website, publicity, and major events. During her tenure she created and managed the successful multi-media branding campaigns "The Greatest Hits on Earth" and "Wake up Baby."
Tobin also initiated and helped increase new business for the station by 168%.Prior to CBS Radio Tobin was the Vice President of National Promotion for Fox Broadcasting Corporation where she created and organized promotions on every scale, including third party partnerships that drove revenue and ratings for the network. During her tenure, Tobin created three innovative multi-million dollar promotions including the 24/Ford and The OC/AOL campaigns. She was charged with developing promotional campaigns for all the network's series and specials, including the launch of 20 new shows.Throughout Tobin's career she has focused on promotions and marketing; however the mediums have been diverse.
She previously was National Director of Marketing for Westwood One/Metro Networks, and she also served as the Director, Marketing Communications at KNBC-TV where she led the team to deliver tens of millions of dollars in branding, advertising, promotion, community and public relations' campaigns.For more than a decade, Tobin was the Vice President, Marketing for KIIS-FM in Los Angeles where she helped lead Rick Dees' morning show to new ratings heights, produced concert events (KIIS and UNITE – now known as Wango Tango), led numerous fundraising events and generated more than $20 million in new revenue by working with sales and programming on various multi-platform client partnerships.Tobin earned her masters degree in business administration from Pepperdine University and a bachelor of science in zoology from the University of California.
She is a five-time Billboard Marketing Director of the Year, past chair of PROMAX and a past president of the Southern California Chapter of AWRT: American Women in Radio and Television. Tobin resides in Woodland Hills with her husband.

Nick Urbom
Vice President, Operations & AwardsNick Urbom is an internationally experienced event and operations executive.In his capacities of producing both domestic and international events, Nick has extensive expertise in quickly assessing a project's needs and coordinating all deadlines, regardless of limitations. He has executive produced cutting-edge technology events in Tokyo, Seoul, Beijing, Cannes, Brussels, Hollywood, New York, and Chicago.
Additionally, he has developed an ongoing educational series for 3D professionals.Nick has overseen communications and strategy with a global network of producers and companies from over 20 countries and has sourced sponsors, event partners and personnel for multiple events. He has developed strategic partnerships with key industry associations, entertainment and consumer electronics stakeholders, including:
The Walt Disney Studios, Sony Corporation of America, Paramount Pictures, DreamWorks Animation (DWA), IMAX, Dolby Laboratories, Panasonic Corporation, Panasonic Hollywood Laboratory, Producers Guild, Visual Effects Society, BAFTA/LA, Cinematographers Guild and others.Operationally, Nick has overseen manufacturing, from design to delivery and sourcing of top-tier team members to bring outstanding designs to life on deadline. He has also developed online products, merchandise and distribution channels.Nick serves on the board of Friends of Lockwood, a nonprofit organization that supports Lockwood Elementary in Los Angeles with needed resources, and community-building.

Patrick Dunn
Chief Financial OfficerPatrick Dunn is a CPA and President of Dunn & Pariser, a firm providing personalized business management, accounting, financial consulting, and taxation services to companies and individuals to meet their financial and business needs. The emphasis of Dunn & Pariser has been with entertainment and professional athletes.